May 2016 Challenge (Food) - Final Results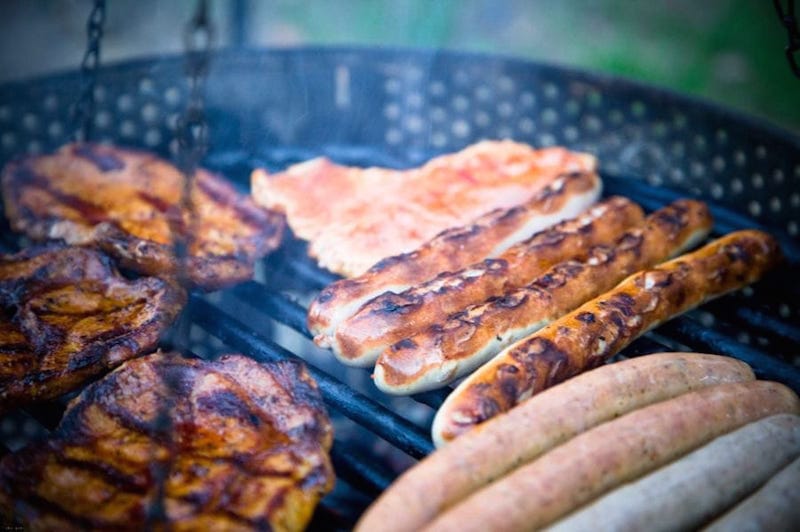 The May challenge is over! Here's the full set of update/results posts:
OK Thrifters - we made it to the end of the month! Let's check how we did on bringing down our food spending for this month's challenge.
From tracking our expenses in Thrifty, we've got summaries for both eating out and groceries respectively:


Knowing what we get from each place (and looking at the individual expenses as needed), here are the totals as compared to our original plan:
Groceries: $926.70 (vs expected $1000 - $1070)
Treats: $11.64 (vs expected $25)
Eating Out: $298.71 (vs expected $175 - $245)

Family: $267.17
Lunch at Work: $31.54

Total: $1237.05 (expected $1270)
We ended up dropping our spending on treats (which is typically ice cream from the local gas station) by getting popsicles as a part of our groceries.
We still ate out more than we would ideally, but I'm pretty pleased with how the month turned out.
So while I was a bit over/under on each of the categories, overall we ended up beating our plan by $33!
Given that our average had been $1310 a month, getting down here saves us about $875 a year if we can keep it up. Not too shabby!
Additional resources
In the course of this month, I've come across a few other resources that I think are worth taking a look at if you're looking to push further on your food spending.
I love the concept of having the same breakfast and lunch every day; it'd keep dinner as the "special" meal that we can afford to be a bit more "premium" in. Not sure how the kids would react to the rice and beans for lunch, but maybe it's worth a shot :)
How did you do?
How did your food spending turn out? Hopefully you're headed in the right direction. If not, definitely take a look at the resources above - they can help a lot if you're willing to change your habits!
Find me on twitter and let me know how your challenges are going!
Did you notice that there are ZERO ADS on Keep Thrifty?
If you like what you've seen here on Keep Thrifty, you can help me continue writing and keep things ad-free by
becoming a patron
.
Get the Weekly Keep Thrifty Update
Subscribe now and get a free copy of our "5 Steps to Mini-Retirement" cheat sheet.

We don't send any spam and you can unsubscribe at any time